Schedule graphs at any interval
Integrate Grafana with Slack and post graphs to any slack channel on a schdule or on-demand. It's easy to setup a daily or weekly report that posts a Grafana graph to slack.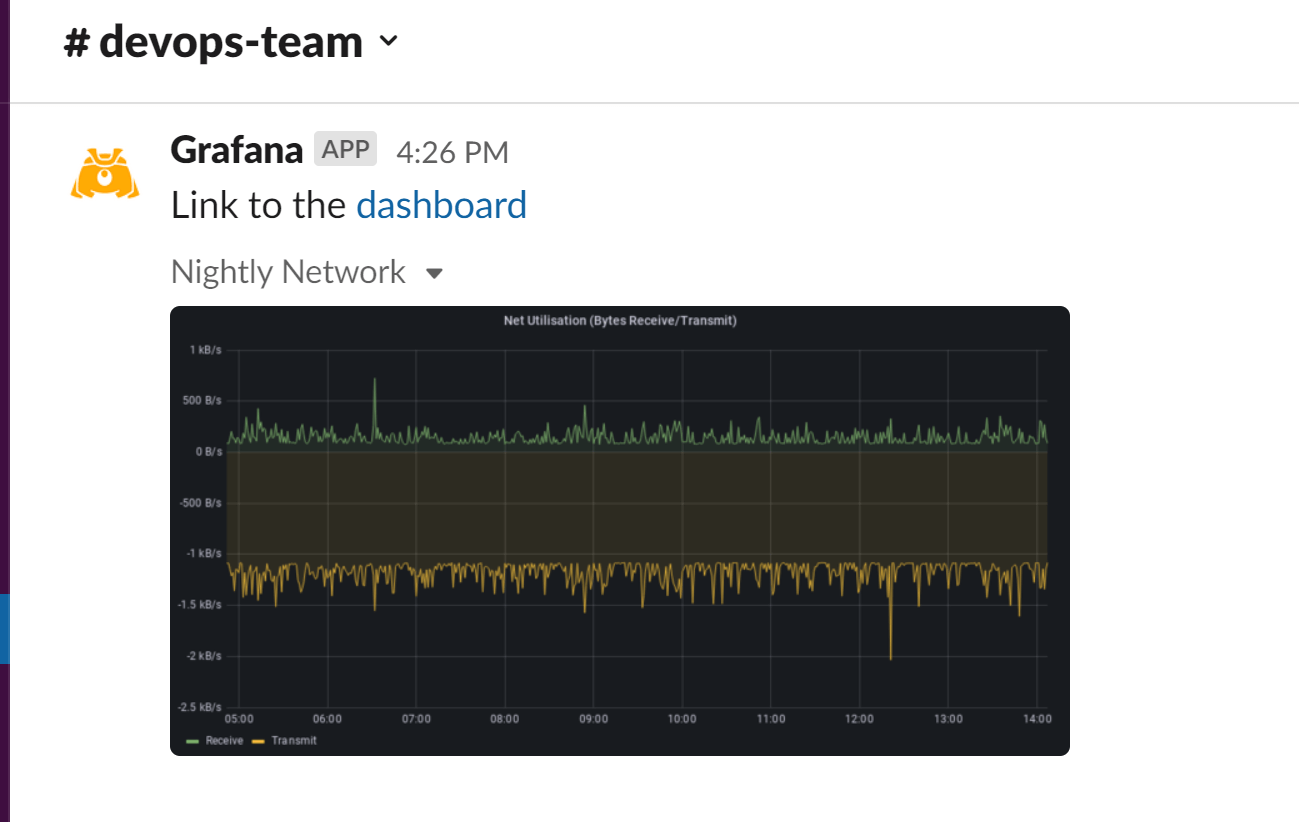 Post to any channel with /grafana
Want the latest data in the conversation? Just /invite @grafana and write /grafana my-graph to post a graph to the conversation.
When setting up a schdule, you can even post to multiple channels to make sure everyone is up to date.
Include links & markdown
Why settle with just a graph? Add formatting and information, for example a link to the Grafana dashboard and action links with the full power of markdown.

Privacy: We use as few permissions as possible
When you add Grafana for Slack, we request as few permissions as possible.
channels:read In order to list channels to share the panels
commands So that you can type /grafana to access the app
files:write to upload pictures directly to your slack. None of your grafana panels are stored on our servers
We intentionally never store any graphs or images, they are only accessible from within slack. We do not ever sell or share your data.
Created by Make Something